I'm coming to terms with the fact that summer truly is over and that this isn't just a blip and next week won't be gloriously hot. Also long over is the Summer of Socks 2015. The challenge to knit socks in Coop Knits pattern for the chance of winning a prize sent many into a frenzy of sock knitting. Amazingly, some enthusiastic knitters completed five and even six pairs over the three months. The gallery below shows a small selection from some of the more prolific knitters. To see the rest of the dazzling array of socks, flick through the Ravelry thread. If you fancy knitting any of these for yourself, clicking on the photo will take you to the Ravelry pattern page.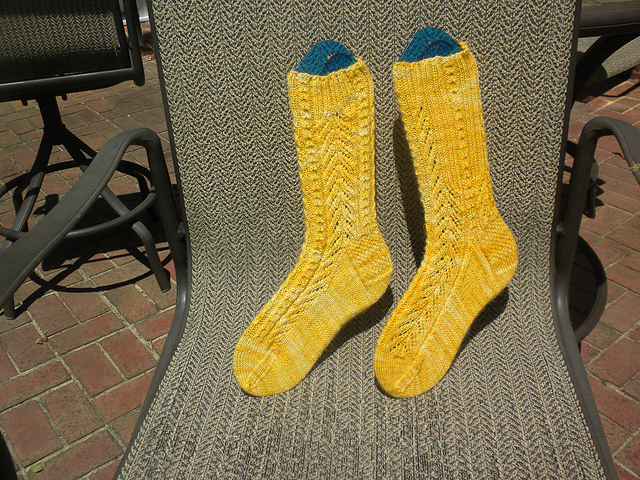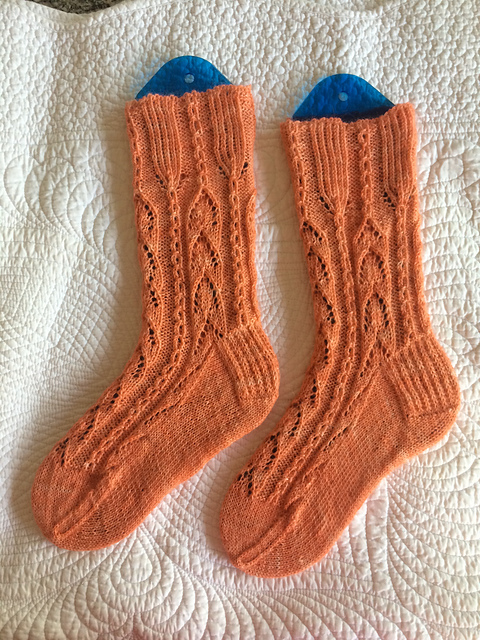 The yarn prize winners, picked at random, were anjalovesknits, aiko1122 and dancingsaint. The digital pattern winners, again picked at random, were saralu, gaievans, mrkernan, debbie135, gillianrtp, writergirl3, papisbaby, mazknitter and zebraeule.
If you're having sock withdrawal, there's a KAL for the Delbert and Decca patterns running through what remains of September and October in the Coop Knits group on Ravelry.